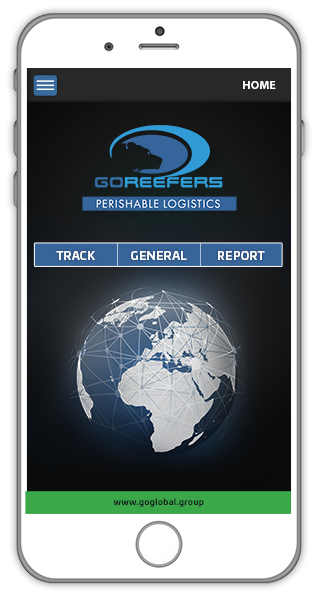 GoGlobal's Mobile Information and Reporting Dashboard
As part of our GoGlobal online initiative, we once again remained ahead of the industry by integrating our online tracking software with a mobile application for logistics management that can be accessed on any smartphone or tablet.
This enables our clients to not only access their data and cargo information online, whether at home, at the office or in the field, but throughout the day or night on their smart devices. Decisions are now both informed and immediate – allowing our clients to have greater control over their bottom line. Take a closer look at our Root2Go solution.
The App provides:
Advanced tracking of freight and cargo through integrated EDI systems anywhere in the world.
Live container bookings and shipment booking via the App.
A search function to indicate whether a PUC is blacklisted or not; this is updated daily with new black listings.
Sailing Schedules.
Customisable Push-Notifications via container tracking which provide information on arrivals or delays in trans-shipment.
Notifications of bookings with stacks closing or SI Cut-offs shortly.