At GoGlobal, we encourage forward-thinking. We will always be motivated to think outside the box in order to accommodate a client's specific needs. It is this ability to innovate and think ahead that has enabled us to be an industry leader, constantly aiming to pioneer solutions in logistics.
Our Track Record of Innovation Success Includes Being the First to:
Introduce a logistics-focused proprietary app accessible on Andriod, Apple and Windows platforms. This allows you to book your next shipment and track your current containers and documents.

Introduce container tracking to manage risks of transhipment, ETD and ETA delays.

Offer innovative web 24/7 login function with password protection (discussed below under 'GoGlobal Online').

Load Reefer containers from Maputo Harbour, ensuring significant cost-savings for our east-African clients.

Implement back-to-back loading of citrus under the PPECB project resulting in a highly competitive cost chain.

Load ambient citrus for clients in 2001.

Charter full vessels for clients, subsequently providing competitive market access and additional shipping capacity.

Provide management of the entire logistics chain for Namibia grapes from pack house level to port.

Provide cross-border offices on both sides of the South African and Namibian border, thus allowing goods to be handled in both countries by the same integrated service provider. Additionally providing online cross-border documentation in a web-accessible format.

First fruit logistics solution to successfully integrate from farm-level, through pack house to export.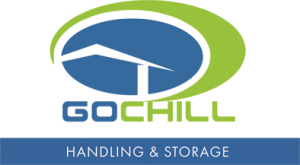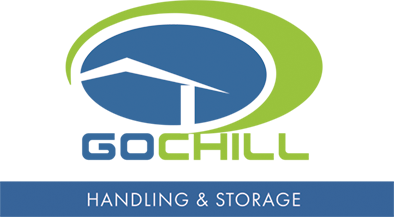 GoChill is a new, ultra-modern, independent and purpose built cold storage and citrus handling facility situated close to the port of Durban in KwaZulu Natal. With its highly skilled and experienced team, it forms part of the integrated logistical solutions offered by the GoGlobal Group.
GoChill offers a variety of storage solutions including weighing of cargo; ambient and chilled storage; cold sterilisation protocol shipments, container plug-ins and transport to port.
The Cold Store is located a mere 22km from the port, boasting little to no inner-city congestion. This allows for quick and easy access of incoming trucks from the production areas. Through the use of a modern tracking system and a sophisticated electronic pallet tracking system, we ensure access to every pallet, thus enabling our clients to manage their load specification and stock rotation with increased efficiency.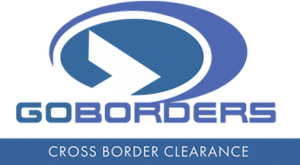 Located on both sides of the South African Border, GoBorders offers a one-stop Cross-Border Solution for all your import and export needs.
Our qualified and experienced staff offer a 24/7 365 days-a-year service to handle all your border requirements. Our systems are electronically linked with relevant Customs Authorities and other GoBorders offices to ensure that all documentation and cargo is handled with maximum efficiency.
Our Services Include:
GoBorders offices on both sides of the border.

Ability to facilitate VAT payments on behalf of our clients-SA and Namibian Side.

Temporary Import and Exports.

Custom documentation and clearance.

Driver/Individual assistance when crossing the Border.

Namibian Bond (Temporary Imports/In-transit);

Acquittals.

Availability of all of documents electronically on our Website (electronic documents will be scanned).
Our plans for continuous expansion across all South African borders are in motion. We always have our eyes on the horizon!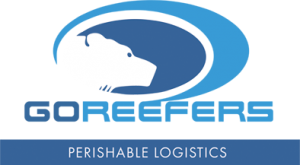 GOGLOBAL ONLINE
At GoGlobal, we were the first in our industry to add a state-of-art 24/7 login function with password protection to our website. This allows clients to login and obtains live, up-to-date information and reports on their cargo, without even picking up the phone!
Clients Have Access to Constantly Updated Information:
Management reports enabling users to access vital statistics for sound decision-making.
Comprehensive sailing schedules enabling users to select vessels through advanced search criteria.
Clearing and Forwarding status reports -  online service providing the status of documentation in the logistics chain, inclusive of courier information.
Clearing and Forwarding Documents – instant access to a complete record of all export documentation for shippers and receivers.
A complete list of fruit spec within the container.
The Unique GoReefers Information System Therefore:
Provides online traceability anywhere in the world.
Provides clients with the opportunity to make quick decisions at crucial stages, to ensure maximum returns.
Speeds up the cumbersome process of obtaining certification and documentation, thus preventing unnecessary and costly delays.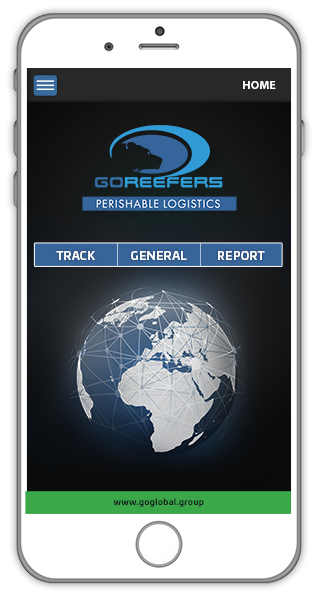 GOGLOBAL APP
As part of our GoGlobal online initiative, we integrated our online tracking software with a mobile app which can be accessed on any smartphone or tablet. By doing so, we once again remain ahead of the industry!
This enables our clients to have constant, convenient access to their data and cargo information on their smart devices wherever they may be. Decisions are now both informed and immediate – allowing for greater control over your bottom line.
The App Provides:
Advanced worldwide tracking of freight and cargo through integrated EDI systems.
Live container and shipment booking via the App.
A search function (updated daily) indicating PUC blacklistings.
Sailing Schedules.
Customisable Push-Notifications via container tracking - providing information on arrivals and delays.
Notifications of bookings with stacks closing or SI Cut-offs shortly.